Please note javascript is required for full website functionality.


If it squeaks, drips, or falls off… or if it's rusted, cracked or overgrown…
give us a call.
Welcome to Property Plus Maintenance. You are in the right place if you are looking for a Local Handyman who specialises in total property maintenance and repairs to residential and commercial properties.
Call us if you value: Reliable and fast service, High quality workmanship, Reasonable prices, Respect for your property, and a fully insured Handyman.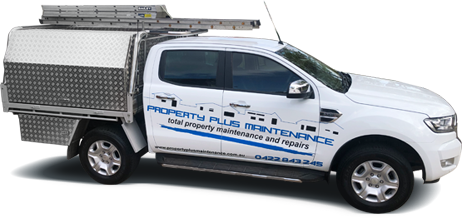 Call the Handyman locals trust for an honest, friendly & reliable service.