Please note javascript is required for full website functionality.


We hold a permitted worker permit for all essential property repairs.

Maintenance, Wyndhams local maintenance professional hopes that you and your team are staying safe during these different times and would like to advise all property managers and there team that as an essential service Property Plus Maintenance are ready to assist you with all your property maintenance issues while maintaining all strict distancing and hygiene protocols. Please view our website below to become familiar with our services If you would like to discus any concerns please feel free to call me direct or send us an email We are here to help during these difficult times.

Stay safe, Chris
If it squeaks, drips, or falls off… or if it's rusted, cracked or overgrown…
give us a call.
Welcome to Property Plus Maintenance. You are in the right place if you are looking for a Local Handyman who specialises in total property maintenance and repairs to residential and commercial properties.
Call us if you value: Reliable and fast service, High quality workmanship, Reasonable prices, Respect for your property, and a fully insured Handyman.
Chris (the handyman) came yesterday and fixed the door of the garage. My husband told me that this man worked in a very professional way and fixed a few things that he didn't have to do but because of his honest work, he did an amazing job and I think the landlord would be happy with this. Thank you for sending this man yesterday. Have a good day!

- Feedback from Renter to Property Manager, Ray White Hoppers Crossing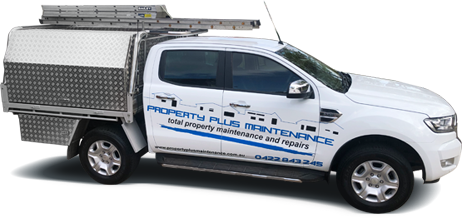 Call the Handyman locals trust for an honest, friendly & reliable service.