Is the front door catching every time you close it?
Are the windows leaking?
Is your lock sticky?
Making sure that your doors, locks, and windows are working well is important for 3 good reasons:
To keep your family and property safe, you need locks that actually work.
To save you money with heating and cooling bills, you need tight doors and windows.
To get your property looking it's best, you need a fresh coat of paint on your window frames and doors.
We can help you fix these small problems. You'll get big benefits out of it when we're done. And you can rely on us to do it quickly at a reasonable price.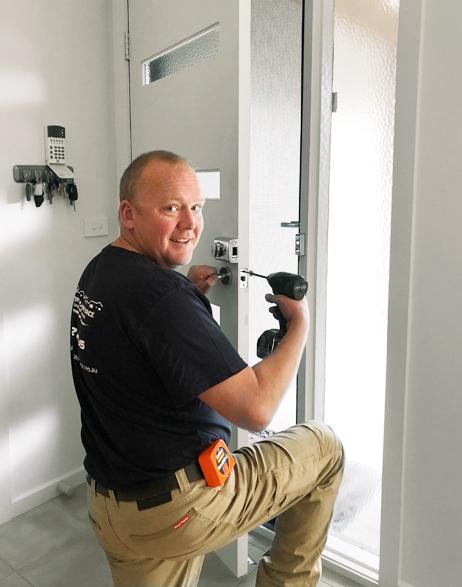 DOORS
Don't put up with doors that don't work. Let us get them working for you like new. We can also get your doors looking new too. Whatever condition it's in.
DOOR SERVICES
Plane doors
Repair, replace, and paint all doors
Re-align doors that don't shut properly.
WINDOWS
Broken window seals let drafts in and cause leaks. Potentially damaging to your windowsills and floors. Save yourself stress. Keep your heating bills down during Winter.
We'll help you fix the problem before it gets worse. Give us a ring.

WINDOW SERVICES
Seal leaking windows and replace seals
Replace window locks
Paint timber window frames.
Click.
That's the sound of a would-be robber opening a door or window into your house while you're at work. Too easy.
A faulty lock is a useless lock.
Make it harder to get into your home. Keep your family safe. Protect your assets.
Give us a yell to get your lock fixed!
All locks replaced
Tighten loose locks
Repair sticky locks
Adjust locks for smooth operation.
'Merryn has been to site and expressed that it was a pleasure to inspect. We both wanted to thank you for the high standard of completed works.

It is very much appreciated to have a reliable trades person on board who assists us in making a smooth transition to the sales market in a timely manner.'

- feedback from Property Manager, Metro Property Sales.